Emerald Coast Jewelers and Loan
Located on the picturesque Emerald Coast, where pristine
beaches meet sparkling turquoise waters, you will find Emerald Cost Jewelers
and Loan, we are a unique pawn shop that caters to the discerning tastes of our
clientele. ECJL seamlessly blends the worlds of fine jewelry, firearms, and
sporting goods equipment, offering a distinctive shopping experience for those
seeking both elegance and adventure.
The store owner, a GIA Graduate Gemologist for over 40
years, takes pride in specializing in fine jewelry, boasting a remarkable
collection of exquisite pieces. Our display cases are adorned with glittering
diamonds, shimmering gemstones, and lustrous pearls. From delicate necklaces to
stunning bracelets, from classic earrings to captivating rings, the selection
of fine jewelry caters to a variety of styles and occasions. Whether you are
searching for an engagement ring, a special gift, or a timeless piece to add to
your own collection, we offer a range of options to suit every taste and
budget.
In addition to our dazzling jewelry collection, we also
offer musical instruments, a broad selection of new and used firearms, unique
collectibles, and sporting goods equipment. Whether you are seeking a valuable
heirloom or gearing up for your next adventure, our knowledgeable and friendly
staff at ECJL are always ready to assist you in finding the perfect item. We
possess a deep understanding of the products and can provide guidance and
expertise to ensure that you make an informed decision. Come check us out on
the Emerald Coast today!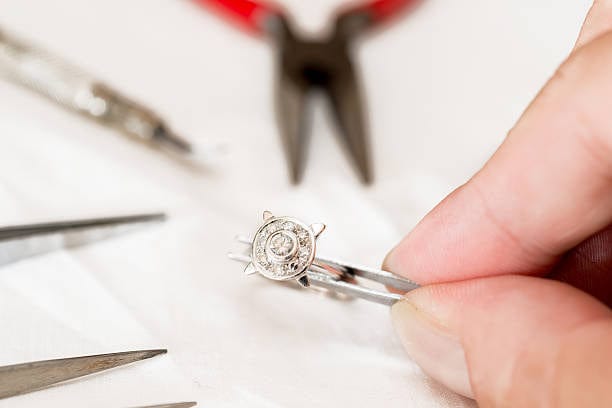 Our Services
Emerald Coast Jewelers and Loan is more than a pawn shop. We also offer other jewelry services such as jewelry and watch repair. See what else offer on our services page!
Services
LOCATION

14071 Emerald Coast Parkway

Suite F

Destin FL 32541

CALL US WITH QUESTIONS!

850-650-7998

GET DIRECTIONS

STORE HOURS

Monday: 10-3

Tuesday: 10-5

Wednesday: 10-5

Thursday: 10-5

Friday: 10-5

Saturday: 10-3

Sunday: Closed